Just in case you're wondering, here are the essential things that I use and love...
Disclosure: I am not affiliated with, nor compensated by, any of these companies for my recommendation or review. They are simply things that I enjoy using in my everyday, real life.
Scrapbooking
Trimmer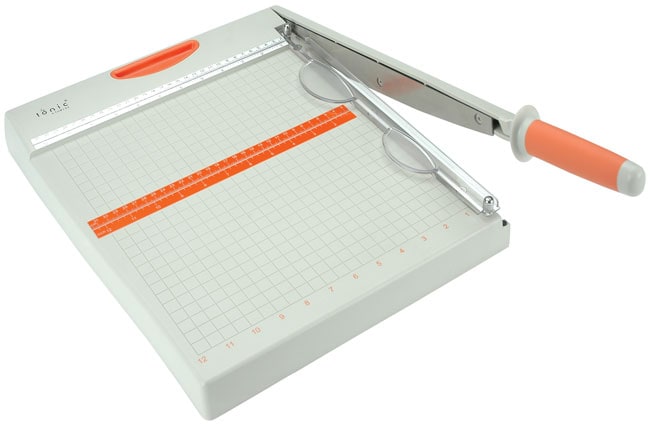 Tonic Studios Guillotine Paper Trimmer
- finally, the trimmer I've been waiting for! Here's why I
love
this thing: the gridlines will never rub off; the top edge is actually perpendicular to the cutting edge; the blade will never need replacing; the base will actually support my entire page while I cut;
and
there's no hinge to make gaps in the ruler. Yes, it's bulky, and it doesn't fit in any of my crop bags, but I don't travel much; and the orange handle does come off (it stores on the back) and there's a hand-hold at the top to make it easier to carry.
Scissors
Fiskars Softouch Micro-tip Scissors
- sharp enough for fabric, small enough for fussy cutting
Adhesives
American Crafts This to That Dot Glue Runner
- my go-to adhesive 99% of the time
Diamond Glaze
- my favorite liquid glue. Also makes stuff shiny :)
Journaling Pen
American Crafts Precision Pro
- my favorite is the .03
Page Protectors
American Crafts
- so far, their page protectors are the best I've found for accomodating dimensional layouts - and I've yet to find an album they didn't fit in
Becky Higgins Project Life
- awesome divided page protectors in tons of different sizes
Storage Solutions
Dazzle Caddy
from Best Craft Organizer - I have 4 of these to hold my Stickles collection
Cropper Hopper Paper Holder
- how I store all of my 12x12 paper.
Lots
of it.
Other Stuff
Splat Mat
from Bazzill Basics - nothing sticks to this thing, and the scalloped edges are a nice touch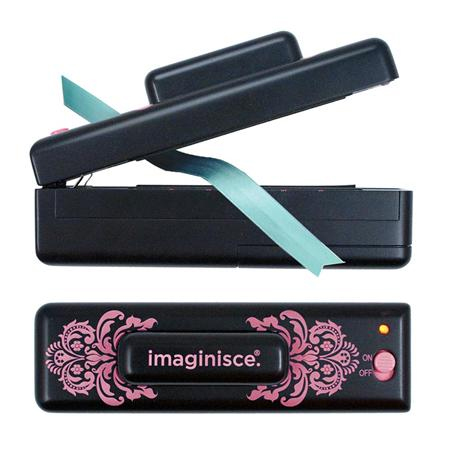 i-Magicut Ribbon Cutter
from Imaginisce - it's a little fussy for a perfectionist like me to get the ribbon in there "just right" but I
love
that it seals the ends of the ribbon - no more fraying!
Tech-y Stuff
Computer
HP
Pavilion. I'm a PC. ;)
Software
Photoshop Elements
7.0 - for digital scrapbooking and organizing digital supplies
Lightroom
3 - for photo organization and editing
Family Tree Maker
2012 (and coordinating subscription at
Ancestry.com
)
Printer
EPSON Stylus Photo R1900
- prints 12x12 borderless, and on cardstock, no less. Awesome.
Photo Paper
EPSON Ultra Premium Photo Paper Luster
- although, to be honest, I have most of my prints made by
Mpix
Scanner
HP Scanjet 4070 Photosmart scanner (
model discontinued
)
Photography
Camera
Canon Rebel XTi (
model discontinued
) and iPhone 3GS
Lenses
Canon EF 35-80mm f/4-5.6 III
Canon EF 50mm f/1.8 II
Canon EF-S 18-55mm f/3.5-5.6 IS
Canon EF 80-200mm f/4.5-5.6 II
Music
Horn
Conn 8D
Oil
Hetman Synthetic Light Rotor Lubricant No. 11
Hetman Synthetic Light Bearing & Linkage Lubricant No. 13
Mutes
Woodstop transposing stop mute
- I can't get over the sound of this mute! Nice loud low register, too.
Lewis non-transposing straight mute - lovely low register